Are you an enthusiastic gamer, launching your Ubisoft game and suddenly encountering a Ubisoft service is currently unavailable error? If that's creating interruptions within the game, it's time to resolve this error finally.
Well, there are hundreds of issues that can cause this error on Ubisoft Launcher, and after going through and learning from them, we have developed this convenient guide to solving it.
Within all the sections presented below, you will find all the genuine approaches you can make to fix a "Ubisoft service is currently unavailable" error from your Ubisoft launcher.
What is Ubisoft service?
If you are a passionate gamer and have played virtual games for the last decade, it would be hard not to know Ubisoft. It's a French video game company developing all genres of games in scores for a few decades.
Now, suppose you're playing games of Ubisoft. In that case, Ubisoft service is their online client service, which connects your online Ubisoft games with the internet to help you play with real opponents and enhance your scores on the leaderboard.
In a few scenarios, a Ubisoft service is currently unavailable error gets displayed on your PC when having internet connectivity problems at your computer.
Now, if you want to solve this problem real quick, we've listed below four different methods that you can follow one by one and crack Ubisoft error.
Methods to Fix a "Ubisoft service is currently unavailable" error
We've finally gathered the complete knowledge about Ubisoft and their online service, then it's time to know about all the 4 methods to solve the error listed below –
Method 1 – Update date and time
We all know the main issue is with the internet that is responsible for the Ubisoft service is currently unavailable error. Consequently, we need to work on amending internet.
So the first approach is with date and time. You must have observed before, the error while connecting with the internet after having the wrong clock time on some apps. Similarly, that extent can happen with the UPlay app too.
Simply, here we'll first try to update time.
First of all, right-click the Windows icon on Windows 10 and open Settings.
Now, open the Time & Language tab from the Settings app.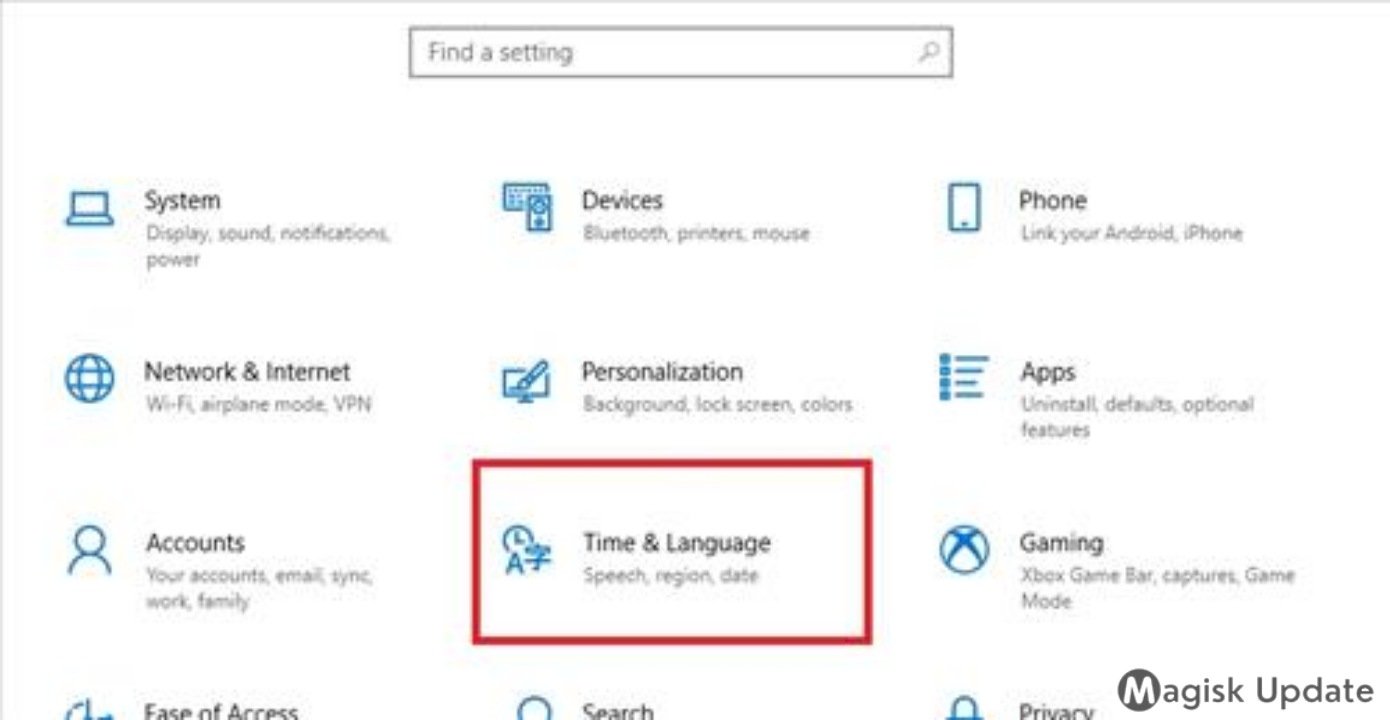 Finally check the time and date of your PC. Modify if it needs any change, and also enable the Select Time Automatically toggle for no future problems.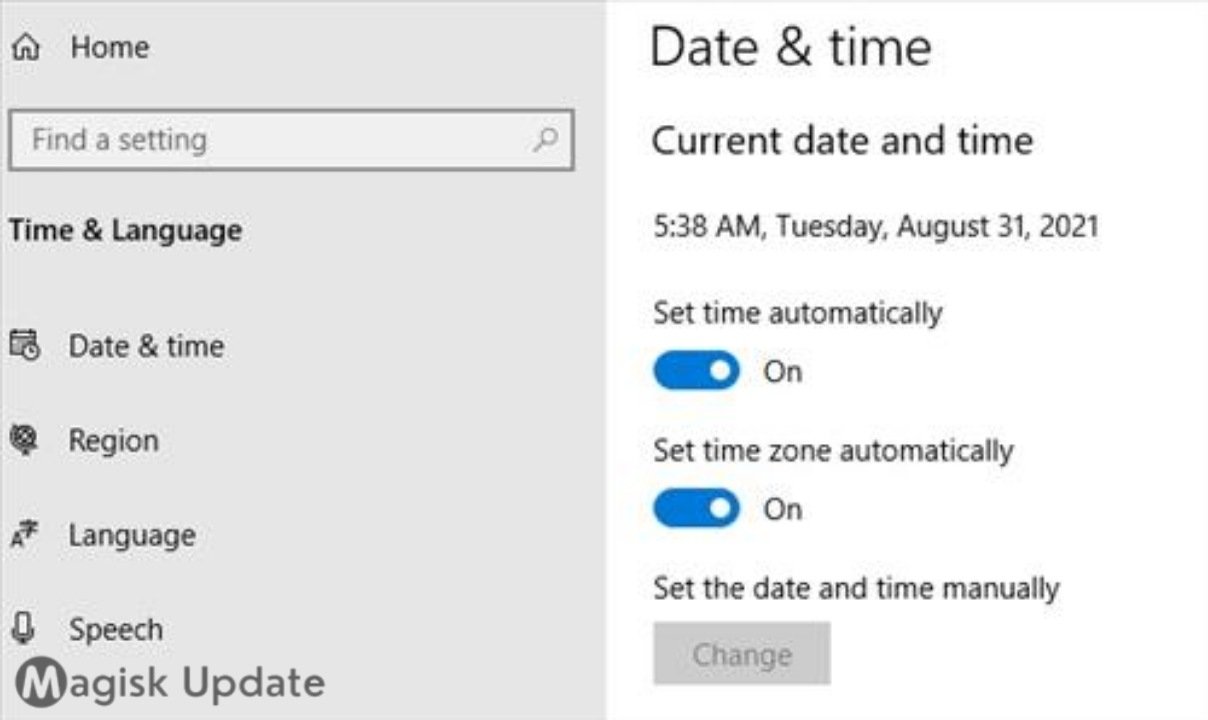 Method 2 – Change the internet connection
The next measure we would take to fix the internet connection is altering the internet connection. It's a high probability that your device's internet connection isn't good and that may cause the "Ubisoft service is currently unavailable" error.
It's a simple approach where all you need is to disable the last internet connection and try connecting your system to a different internet connection.
Except that, you can also try changing the router port of your last internet connection, and most probably, you won't glimpse the error again.
Method 3 – Reset DNS Server
From this method, things will get a little complex, but just a little, so please don't get worried about steps, and go on carefully through each of them. This system is to change or reset the DNS server, and it goes through these steps.
First of all, press Windows key + S combination and search Control Panel.
Open Control Panel, and hit the Network and Internet section.
This time, click Network and Sharing Center.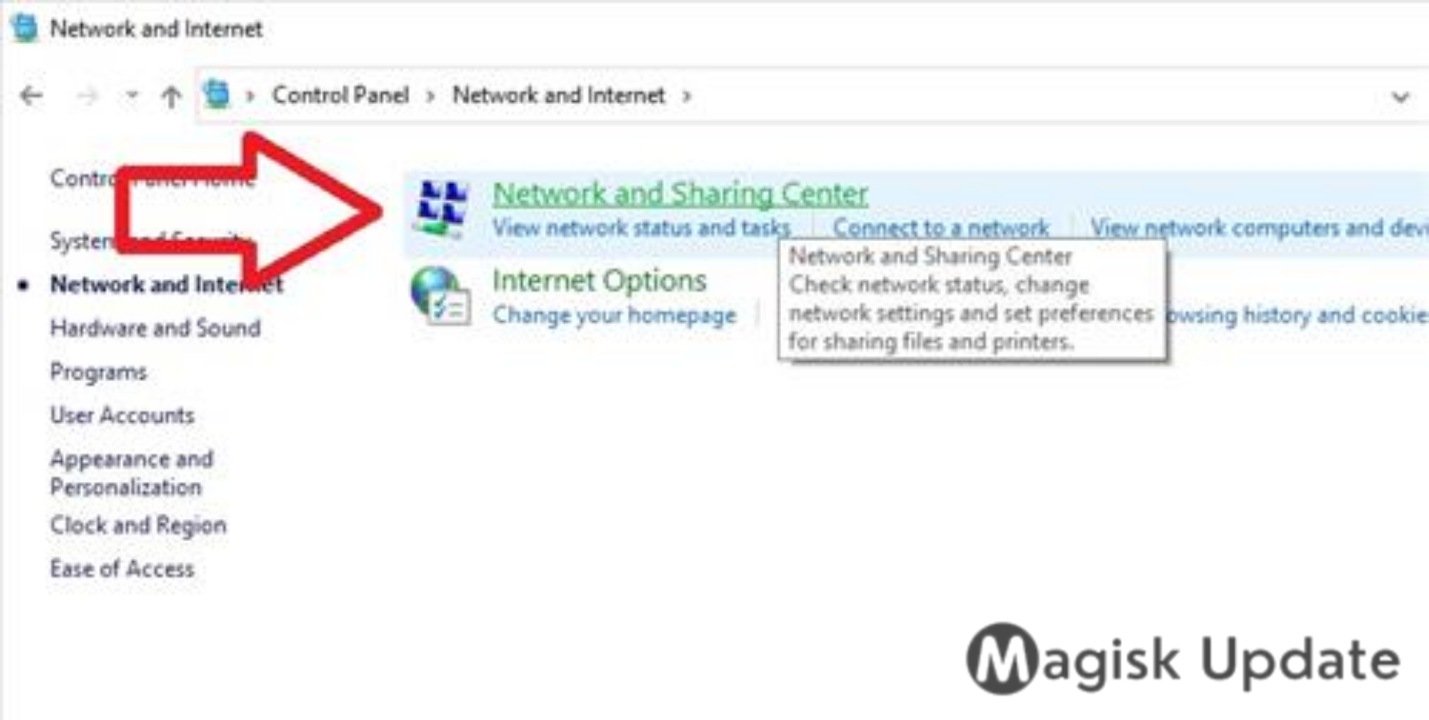 Check the left tab on the screen, and click Change Adapter Settings.
Finally, right-click the Ethernet tab and open the Properties.
Now, click the Internet Protocol Version 4 (TCP /IPv4) from the menu.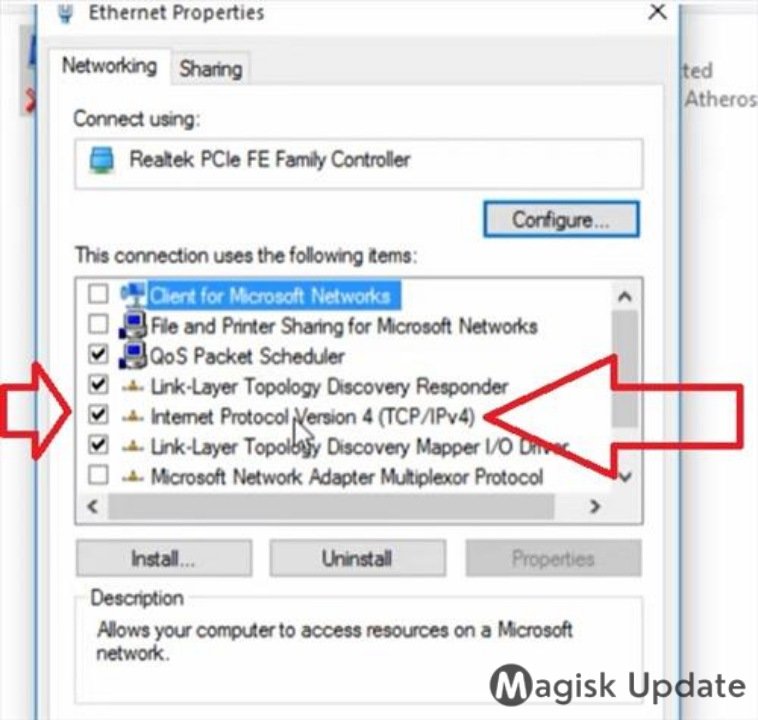 Now, click the bottom-right cornered Properties tab.
Search Use the following DNS server address toggle and enable it.
Now, reset the Preferred DNS Server to 1.1.1.1.
Similarly, reset the Alternet DNS Server to 1.0.0.1, and click the OK button.
That's it! Finally, restart your PC, check to open the Ubisoft launcher once again, and get ready to play your game.
Method 4 – Deactivate IPv6 from PC
This last procedure would be simple in comparison with the last approach and won't take more than 5 minutes of your time. At this approach, we've to deactivate the IPv6 network provider version from our PC.
So let's stop shelving and get to the major step.
Open the Run window by pressing the Windows key + R key together.
Type "ncpa.cpl" as the Run command and press the Enter button.
This command will open the Network connections window.
Right-click the single mentioned Network provider, and open Properties.
Inside the properties menu, you would get all the listed protocols.
Click the toggle to disable Internet Protocol Version 6(TCP/IPv6.)
Finally, try opening the Ubisoft launcher once again, and get surprised with the eliminated a Ubisoft service is currently unavailable error.
F.A.Q (Frequently Asked Questions)
How to kill a Ubisoft service is currently unavailable error?
If you're facing this error on your UPlay or any Ubisoft game while connecting to the internet, we've developed this guide linked above, including three simplistic approaches to solve it!
Why UPlay show a Ubisoft service is currently unavailable?
The Ubisoft Service is currently unavailable error fundamentally is an internet problem between connecting your PC to Ubisoft servers. Checking the internet connection, and following the above methods can solve it merely.
Which method to use first to solve the error fast?
We've created this guide brilliantly with the fastest methods first. You can run through the list one by one from the first approach and solve the problem quickly.
Which is the easiest way to solve the Ubisoft error?
There are so many methods to solve the Ubisoft service unavailable error, almost all of the solutions are of the same length and are simple. Try them consequently and eliminate the error smoothly!
Conclusion
Finally, we completed listing every simplistic approach for fixing a Ubisoft service is currently unavailable error. And now it's your juncture to provide your time to all the above methods one after one.
The simplicity would be on the next level, as we've completed this entire article in the most straightforward words to make anyone can solve Ubisoft error using it!